When most of us want to find out about something, we Google it. I did that with place because it gives a good idea of the versatile ways the word is currently used.  Of course the order the websites are listed on Google is a result of various strategies that include paying for website promotion rather than some underlying logic, so I went through the first ten screens for place, about 100 entries, and five screens each for sense of place and spirit of place, to try to get a reasonable overall impression. By then the hits were becoming increasingly repetitive. Below I have grouped the results into categories that seemed to be reasonably obvious. I give the links to most of the websites my search identified (and have pasted in some images from related screen captures), but I have omitted links to definitions, to Wikipedia (with one exception), to books on Amazon, and to websites that are similar to others already listed (for instance, those that show up simply because they have place in the names of buildings).
It is an eclectic, jumbled set of results. It includes place ministries, women's shelters, placemakers and shakers, a placemeter, standardized testing, mindrdr for Google glass, and the end of placeness. Altogether a good reminder that place has a vibrant existence beyond academic discussions. The Internet is itself a place in constant motion. If you try a similar search Google will probably find different websites, but I suspect these categories and the range of uses of place would be much the same.
Place in Names of Shelters and Support Groups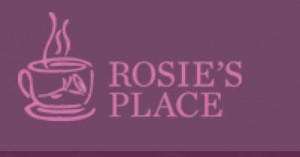 There are lots of these. One of the top hits I had on Google was for Rosie's Place, http://rosiesplace.org, the first women's shelter in the U.S., founded in 1974. Other websites with place in their names include Maggie's Place, The Family Place, Mary's Place, Brent's Place (for Cancer patients), Bo's Place (grief support for children).
Names of Social Service and other Centers


The The National Safe Place http://nationalsafeplace.org/ is a network of places where teens in crisis can stay. http://www.aplaceformom.com/ connects families to senior living facilities, http://projectplace.org/ is the website for a center founded in 1967 that offers Job training and related services for Boston's underserved low-income and homeless individuals.
http://animalplace.org/ is a non-profit sanctuary for abused and discarded farm animals in California.
Place in Education
These websites are resources for teachers and for testing strategies, for instance http://senseofplacelearning.org/ suggests educational programs intended to inspire learning through interdisciplinary place-based projects.
http://www.exploringsenseofplace.org/ A teacher's guide for incorporating place in curriculum.

The website at www.place.nesinc.com, where this image comes from,  provides resources for teachers for standardized testing in Colorado.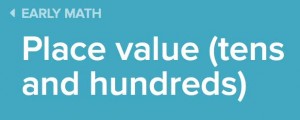 Place in Mathematics
More specifically, place in math education.  There are a number of websites aimed at teaching children about place values using "games of logic and strategy." For example, https://www.khanacademy.org/math/early-math/cc-early-math-place-value-topic-, also Place Value Hockey at http://www.abcya.com/place_value_hockey.htm
Social Networking
https://place.xyz. A social networking site for groups of like-minded people. "Each place allows you to fully express your individuality as part of a unique group of people."
Place and the Functioning of the Internet
https://schema.org/Place is a website sponsored by Google, Microsoft, Yahoo and Yandex that promotes a community based process to provide structured data on the Internet and on web pages. It defines places as entities that have "a somewhat fixed physical extension" and are characterized by location, address, photos, opening hours and so on.
http://www.bandwidthplace.com/ tests the speed of your Internet connection
http://mindrdr.thisplace.com is developing applications for Google Glass.
Place in Names of Buildings, Facilities, Gardens, Houses, Clubs, etc
There are countless examples of this. Place in this sense means much the same as house or building, or perhaps a cluster of buildings, a cul-de-sac or street. Here are some examples.

https://www.middletonplace.org/ Middleton Place, shown on the left in this aerial view taken from the website, this National Historic Landmark in Charleston, is home to America's oldest landscaped gardens.
http://goreplace.org is a formerGovernor's mansion in Massachusetts; http://mintwoodplace.com/ is a restaurant in DC
http://www.rogersplace.com is a hockey rink and sports facility under construction in Edmonton


http://www.toadsplace.com is a music venue in New Haven that had this enigmatic fragment of an album cover on its home page.

Place in Marketing and Business and Place Branding
http://economictimes.indiatimes.com/definition/place tells us that: "Place in the marketing mix refers to the channel or the route through which goods move from the source to the final user. Place could be the intermediaries, distributors, wholesalers and retailers." One of the four Ps – Price, Place, Promotion, Product – the right product sold at the right price, in the right place, using the most suitable promotion method.See also http://businesscasestudies.co.uk/business-theory/marketing/marketing-mix-price-place-promotion-product.html#axzz3o0AebQih
The image below is taken from Google Images for place marketing:


http://www.greatplacetowork.com/ is an international human resources consulting, research and training firm that has the modest goal of building a social movement to change the qualify of work life for all employees throughout the world. At an altogether more modest scale Hyatt Hotels http://www.place.hyatt.com/en/hyattplace.html has a place marketing strategy.

A key aspect of place marketing is place branding. https://en.wikipedia.org/wiki/Place_branding summarizes the 2014 "Place Branding Manifesto", which begins "Every place is a brand." (I'm not at all sure about this).
http://experienceagency.com/place-branding-city-branding-conferences-2014/
Place in Design and Planning, Placemaking
http://place.la/ is the website for a landscape and urban design studio with offices in Seattle, Portland and Bogota. They have this Dr Seuss poem on their top page: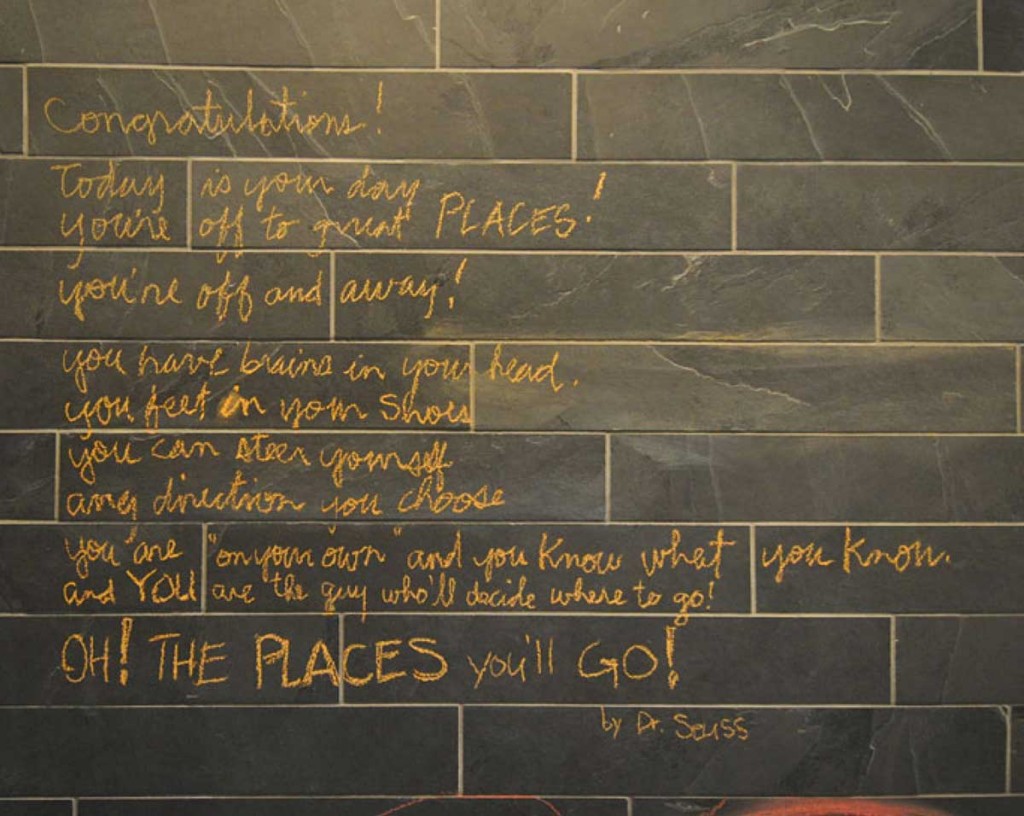 The Project for Public Spaces at http://www.pps.org/ is one of the leading placemaking organizations in North America, and apparently the world.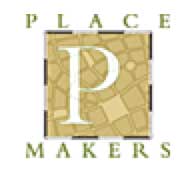 In contrast, Placemakers is an enthusiastic  small group of planners, designers and storytellers: http://www.placemakers.com/default.htm
http://placeshakers.wordpress.com/about/ is a blog at Placemakers.
http://www.placematters.net/ is the website of a group founded in 1998 to promote community development in New York City and to keep local environments distinctive.
http://spiritofplace-design.blogspot.ca/ an international design-build education and cultural exchange curriculum that teaches students to design architecture that responds to poetic specificity of the culture, mythology and ecology of the place.
http://www.placepartners.com.au/hub/definition-genius-loci-spirit-place is a placemaking consultancy based in Melbourne
Place, History, and Heritage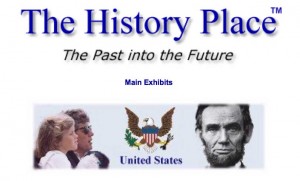 http://www.historyplace.com/ is dedicated to students, educators and all who enjoy American history.
http://www.makingsenseofplace.com/ Making Sense of Place draws on extensive knowledge in cultural and natural history interpretation to make sense of the places in our lives.


https://savingplaces.org/this-place-matters#.Vhal1qTWr3U is the website for the National Trust for Historic Preservation, where you are exhorted to "Speak up for the Places that are most important to you".
http://www.discoveryplace.org/ is Charlotte's Nature Museum
At an altogether larger geographic scale is a declaration to preserve spirit of place through the safeguarding of tangible and intangible heritage, that was made in Quebec City on the 400th year of the city's founding, by the International Council on Monuments and Sites [ICOMOS]. http://whc.unesco.org/uploads/activities/documents/activity-646-2.pdf


Place in Research
There are a few websites that are apparently dedicated to finding ways to quantify place or sense of place.
Place Pulse at http://pulse.media.mit.edu/ quantitatively measures urban perception by crowdsourcing visual surveys to users around the globe because "Cities are not just collections of demographics but places that people experience." The site has pairs of photos from different cities and asks questions about which city looks safer, looks livelier, more boring , wealthier, more depressing, more beautiful. They aim to collect 500,000 clicks before entering results into a chart like this: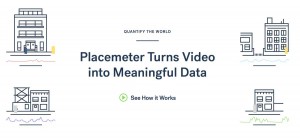 A service that is provided by https://www.placemeter.com/ aims "to quantify the world" by using data about pedestrian and vehicle traffic taken from video cameras mounted by those who sign on to their service.
The research described at http://www.ucl.ac.uk/urbanlab/research/picturingplace is an interdisciplinary project about how images and the production of images influence urban change and perceptions of place.
Place in Churches and Ministries
Place is an important theme in theology and there are a number of websites for ministries that appeal to place and dwelling. Here are two:
http://www.oneplace.com/ministries/



http://dwellingplaceint.org/


Creative Hotspots: Place in the Arts, Music, Radio and Literature


The Guardian newspaper has recently had a series of articles about places that have inspired the creative process in artists and writers. This is a link to one of those articles: http://www.theguardian.com/culture/2015/aug/30/places-that-inspire-me-artist-creative-hotspots-unthanks-anna-calvi-richard-long
Numerous galleries have had exhibitions that celebrate place, sense of place or spirit of place. Here is one website link to an exhibit in New York that included a range of famous international artists (including Ai Weiwei):  http://www.lissongallery.com/exhibitions/genius-loci-spirit-of-place. The exhibition was titles: "Genius Loci – Spirit of Place 7 June – 23 November 2014."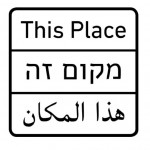 This Place at  http://www.this-place.org/ explores the complexity of Israel and the West Bank through the eyes of twelve internationally acclaimed photographers
At http://www.xpn.org/world-cafe/sense-of-place a Philadelphia Radio Station explores the local scene for music in various cities around the world. Here's the banner from their website.


http://www.theplace.org.uk/ is the UK's premier center for contemporary dance, located in London. http://dixonplace.org/ is an artistic incubator and a non-profit that supports the development of young artists and the creative process in NYC
Spirit of Place, Paganism and Druids
Connections to druidry and paganism were prominent in my Google search on Spirit of Place. For example, http://druidnetwork.org/what-is-druidry/learning-resources/connecting-with-spirits-of-place/. The website http://www.patheos.com/blogs/asenseofplace/2015/05/anatomy-of-the-spirit-of-place/ stresses place, pagan values and politicizing paganism.


http://www.jamesswan.com/article-the_spirit_of_place_symposiums.html. Swann is the author of books on Sacred Places and The Power of Place. His website summarizes the Spirit of Place Symposiums: Seeking the Modern Relevance of Ancient Wisdom
A personal, less druidical and more modest idea of spirit of place is demonstrated at  http://spiritofplace.com/ – a blog about a family's "adventures in Aberdeenshire" in Scotland.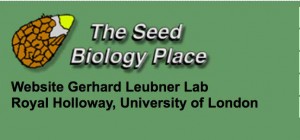 Place in Science and Technology
The Seed Biology Place is at  http://www.seedbiology.de
NASA's educational website is
http://spaceplace.nasa.gov/. http://inventorsplace.com/ is dedicated to developing and marketing new invention ideas; and PLACE is the acronym for a data base for Plant cis-Acting regulatory DNA elements and references to it can be found, for example at http://www.ncbi.nlm.nih.gov/pmc/articles/PMC147199/  (I am not sure PLACE is still active – tI have seen nothing more recent than 2002 that references it).
Place and Geography
In my Google search "Place and Geography" popped up as a suggested related search category at the foot of the screen, but that might be because Google knows I am a geographer. Two substantial hits were: http://www.artofgeography.com/info/the-sense-of-place which claims to bring the sense of place to life, and http://www.unc.edu/courses/2006spring/geog/021/001/massey.pdf, which is a link from a university course to Doreen Massey's paper "A Global Sense of Place."
Place and Local Identity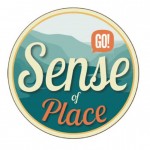 These are websites that promote the identity of regions or local areas and use place as a conceptual foundation. For example, Go Sense of Place at http://gorgeowned.org/sense-of-place/ is a lecture series about the Columbia River Gorge.
http://www.pugetsound.edu/files/resources/7040_Stegner,%20Wallace%20%20Sense%20of%20Place.pdf is Wallace Stegner's famous1992 essay on Sense of Place that begins "If you don't know where you are, you don't know who you are."
Sense of Place and SOPlace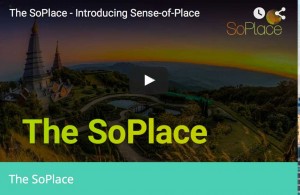 SOPlace is an organization based in Malaysia that has an energetic online presence and has for the last few years organized international conferences in South-East Asia devoted to sense of place. The website http://soplace.world/ has a lot of video and images about "mainstreaming sense of place in the urban age." Here is one screen capture. There are some websites connected with SOPlace, such as myplacemyapps.com which explores the potential links between mobile applications, smart city infrastructure and the design of places.
No Sense of Place and the End of Placeness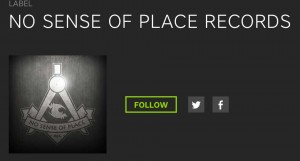 From an opposite and utterly different social perspective is this record label (the logo on the left of the image also says No Sense of Place) at https://pro.beatport.com/label/no-sense-of-place-records/8499 .
I will conclude with the one link I have found that has anything to say about placeness. http://online.wsj.com/article/SB121874344365941765.html. It is an article from the Wall Street Journal about the U.S. presidential campaign in 2008 that bemoans the fact that for the first time presidential candidates did not appear to identify clearly with a place or region in America. It is unfortunate that placeness appears for almost first time with an announcement of its end. I prefer to believe that place and placeness have a circularity and are continually being revived, so the end is always also a beginning.